On Sunday, Noah Syndergaard took the mound against the Nationals and exited early after partially tearing his lat muscle. This came after he refused to take an MRI after experiencing biceps pain. Could the two issues be related? Perhaps not. But it does raise the question of why didn't the Mets insist that Syndergaard, their prized superstar, take it. There's too much at stake not to, right? When you're dealing with your ace, why take chances?
To make matters worse for the rotation, they asked Matt Harvey to pitch on Thursday even though he did a weight-training session the previous day. Thursday would've normally been a rest day for him. Matt Harvey didn't make it out of the 5th inning. He walked 5 batters, struck out only 1 and allowed 6 earned runs.
More concerning were A) his comments after the game about not being "physically ready" to pitch, and B) his average fastball velocity was the lowest in any start of his career.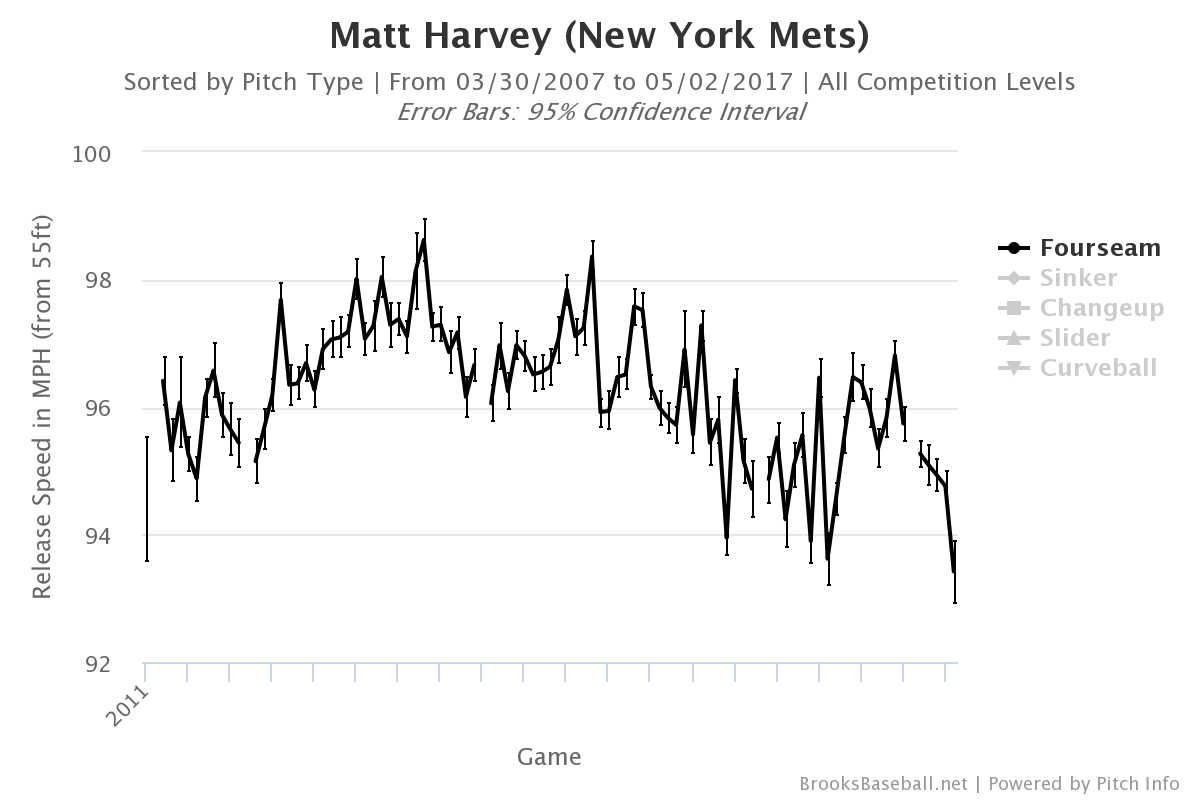 If you were making a list of starting pitchers you would ask to eschew their routine and throw when they normally don't, you'd probably leave Matt Harvey near the bottom of said list. But just like the shrug of the arms when it came to Syndergaard's refusal to take an MRI, the Mets again didn't adhere to conventional logic.
If Syndergaard misses weeks or months with the lat tear the Mets rotation takes a huge hit. From the Blue Jays perspective (this is a Jays blog after all) maybe this is where they come in as a potential trade partner if they can't right the ship. Marco Estrada is a pending free agent and could help solidify a rotation with a few holes and a lot of lingering question marks. He could also put himself in line as the third starter on a playoff rotation should the Mets fight back into the race.
One team's misfortune can often be another team's opportunity. It will be interesting to monitor the Mets and Jays moving forward through the Spring to see if any trade needs match up.